Wheeling Township Assessor's Office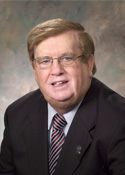 Office of the Taxpayer Advocate
Jerry Sadler , Assessor, C.I.A.O.
847-259-1515
Staff: Julia Lipka, Chief Deputy Assessor, C.I.A.O.;
Kimberly Bless, Deputy Assessor; Barbara Raisanen; Linda Calvey;
Mary Sebastian, C.I.A.O.; Cathy Sloan; Jane Bernard, C.I.A.O
2017 Second Installment Tax Bills
The Cook County Treasurer has mailed the 2nd installment tax bills. The due date is August 1, 2018. Check carefully to make sure any exemptions to which you are entitled are on the bill.
2018 Cook County Assessor Appeals
Wheeling Township is open for appeals July 17th through August 17th. Property Owners may contest their Total Assessed Value for 2018 Taxes payable in 2019. We can assist taxpayers by providing comparables for an appeal in our office or online at www.cookcountyassessor.com. Contact us by email at taxpayerassistance@wheelingtownship.com. Please provide your Property Index Number and Address. We will send comparables and instructions for an online appeal.
You can also call or visit the County Assessor's office located in the Cook County Circuit Courthouse in Skokie, 5600 W. Old Orchard Rd., Rm 149. Phone #: (847) 470-7237. If you would like to file a hard copy in our office, please drop off a few days before the deadline, to ensure delivery to the County on time. If the Assessed Value is reduced, the new amount will be used to calculate the 2018 tax bill payable in 2019.
The current tax bill cannot be appealed.
Please note: Cook County Assessor and Board of Review offices in Rolling Meadows have been permanently closed.
EXEMPTIONS

Cook County has increased the exemption amounts for 2017 for the bills payable in 2018.
The new homeowner exemption amount will be 10,000 off the EAV, or 10,000 X the local tax rate.
The new senior exemption amount will be 8,000 off the EAV - or 8,000 X the local tax rate.
The county has increased the income limitation allowing up to $65,000 gross household income from the previous income tax year. The senior freeze will be at least 2,000 off the EAV - or 2,000 X the local tax rate. Therefore, all seniors who qualify based on their household income will see a reduction.

SENIOR EXEMPTIONS

Under current law, SENIOR EXEMPTIONS MUST BE RENEWED EVERY YEAR. Anyone who received a senior exemption on their property in the past and still qualifies for the exemption must submit a renewal form each year. The Cook County Assessor's Office mails senior citizen renewal applications for senior citizen property tax exemptions in early January.
If you file after the deadline, your exemptions will not show on your tax bill. If you or your mortgage company pay the full amount, you will receive a refund, if you file a Certificate of Error. Please note that the bill is still due on the original due date whether you receive the revised bill or not.
Eligibility for Senior Citizen Exemptions (Born in 1952 or Earlier)
There are two senior citizen property tax exemptions:
The Senior Exemption, available to all seniors regardless of income, reduces the Equalized Assessed Value on your 2nd Installment bill by 8,000. That can equate into a savings of $500 or more annually on the property tax bill.
EVEN IF YOU DO NOT QUALIFY FOR THE SENIOR FREEZE-fill out the FRONT of the form to renew your senior exemption.
2. Senior Freeze may provide some seniors with additional savings if the combined gross income of all occupants in a senior's household is less than $65,000 (for income tax year 2016), and if the senior has been an owner-occupant of the house since January 1, 2016. The senior freeze does not freeze the total amount due each year. It freezes the total assessed value. You are still subject to the state equalizer and local tax rate changing each year.
Exemptions can only be taken on one property, and that must be the owner's principal residence. One senior/senior freeze exemption per household is permitted. If you have questions, need a form or help in completing the form, please contact us at 847-259-1515, or visit the Wheeling Township Assessor's office. We ask that you always have the 14-digit property index number (PIN) available when you call or visit with any property tax questions. The PIN can be found at the top of your property tax bill.

Homeowners who were born in 1952 and turned sixty-five in 2017 would not have received senior application forms when the senior renewal forms were mailed. A first-time applicant must complete the 2017 Homeowner/Senior Exemption application or the 2017 Senior Freeze application and attach a copy of the most recent property tax bill and a current driver's license or a valid Illinois State I.D. at the address of the subject property. The forms are available online at www.cookcountyassessor.com or from our office. They can be mailed to the address on the form or dropped at our office for forwarding to the Cook County Assessor's office.
Homeowners who were born in 1953 and will turn 65 in 2018 will be eligible for the senior exemptions in 2019 when Cook County property owners pay property taxes for 2018. These forms will not be available until mid January 2019.
DISABLED VETERAN EXEMPTION
Veterans with 30%-49% service connected disability receive 2,500 reduction in the equalized assessed value (EAV).
Veterans with 50%-69% service connected disability receive 5,000 reduction in the EAV.
Veterans with 70% or more service connected disability are completely exempt from property taxation on their primary residence UP TO A 250,000 EAV.
DISABLED EXEMPTION

The Disabled Persons' Homeowner Exemption provides an annual 2,000 reduction in the EAV of the property. The property must have been owned and occupied on January 1 of the assessment year by a disabled person who is liable for the payment of property taxes.
TAX BILLS
The first installment tax bill is mailed in February, and is due at the beginning of March. If you go away for the winter, the county will not forward the bill, so you will have to go online to find out what is due and either pay online, or mail a check to the Cook County Treasurer. You may request a bill to be emailed or have a duplicate mailed to a different address. The second installment bills usually get mailed in July and are due at the beginning of August. Exemptions are deducted from the second installment bill.
We offer the following services to residents of Wheeling Township:

Assistance with the Filing of Assessment Appeals through the Cook County Assessor's Office and Cook County Board of Review
Application for and verification of Homeowner's, Senior, Senior Freeze, Returning Veterans', and Disabled Persons' Homestead Exemptions
Assistance with filing for Real Estate Tax Refunds (Certificates of Error)
Provide property index numbers (PIN) as required by local municipal variance applications
Information and Assistance with Use of Relevant Cook County Real Estate Internet Sites, i.e. Cook County Assessor, Cook County Board of Review, Cook County Treasurer, Cook County Recorder of Deeds and Cook County Clerk
Assistance with Name and Address Changes for the Cook County Treasurer's Office and Property Location Changes for the Cook County Assessor's Office
Processing of Building Permits and Certificates of Occupancy with the Cook County Assessor for Entry on Tax Rolls
Maintain current Real Estate Sales Transfer Declarations
Free Notarization for property tax-related forms
Provide forms for division and consolidation applications

Township Assessors do not assess property in Cook County. The Cook County Township Assessors including Wheeling Township are not funded or controlled by the County Assessor. Assessment levels for all properties are set by the Cook County Assessor. The Wheeling Township Office cooperates with the Cook County Assessor's Office in order to assist the taxpayer - you. We serve as your Taxpayer Advocate.
The Cook County Assessor is required by law to identify and assign fair market values to all properties in Cook County. The County Assessor does not set taxes, mail bills or collect taxes. The County Assessor is responsible only for estimating the value of your property, which determines your assessed valuation.
Helpful Links
"This site provides an overview of property tax information for any property within Cook County and serves as a "portal" into related sites."
This site provides information about the Cook County Assessor's (Joseph Berrios) office, which is responsible for assessing all property in Cook County. You can use this site to look up the assessment and characteristics of your property as well as the other 1.8 million parcels of property in the county. That information can be used as evidence in your assessment appeal at the County Assessor's Office, Board of Review and Property Tax Appeal Board. The county Assessor's site also contains information about property exemptions.
www.cookcountyboardofreview.com
This site will tell you how to file an assessment appeal at the Board of Review.
Cook County Treasurer's website allows you to check the status of your property tax bill, download a duplicate copy, and pay online (no fee). Information is also available on name and address changes, refunds, exemptions and tax dates.
The Cook County Recorder of Deeds site can be used to look up information about property transactions, deeds and mortgages.
The state of Illinois Property Tax Appeal Board (PTAB) site will provide information on how to file an assessment appeal at PTAB. ***ALERT*** Be advised that you may only file an appeal at PTAB if you have previously filed an appeal at the Cook County Board of Review for the tax year in question.
Find information on redemption of delinquent property taxes that have been sold. Learn how the Clerk's office calculates tax rates based on tax levies. This site will also give you information on how to get legal descriptions of parcels and copies of tax maps.