Wheeling Township Supervisor's Office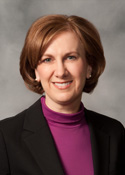 Kathy Penner, Supervisor
We are Neighbors helping Neighbors. Our mission is to responsibly apply tax dollars to fulfill our state mandates, as well as provide services, information and resources to assist and benefit our residents. Partnerships with individuals, organizations, schools, churches, and corporations help afford Wheeling Township the opportunity to provide low cost, or no cost, services to residents in need while holding down Township expenditures. It is because of the generosity of our residents and dedicated volunteers that we are able to offer such programs as Meals on Wheels, Friendly Visitor, and Caring Caller. Volunteers also help us maintain our Food Pantry and give valuable input for funding social service agencies and programs for senior citizens and disabled residents.

These vital services for children and teens, seniors, disabled, and low household income families, costs the average Wheeling Township less than 1% of their tax bill, or $60 per year. This provides food, shelter, and medical care, to the basic necessities of life, those in need. These dollars also provide over 25,000 rides annually for our senior and disabled population and makes the services of 23 social service agencies accessible and affordable for our residents.
Look at the other government taxing bodies on your tax bill - see the chart below - compare them with Wheeling Township. I think you will agree that Township government provides the biggest bang for your buck!